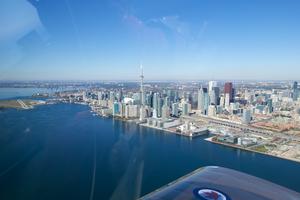 The weather on Sunday was wonderful, and we took full advantage by flying to Toronto for lunch. Toronto City Centre Airport is on an island close to the CN Tower, right next to downtown Toronto. It is the main hub for Porter Airlines, and is a great way to get to downtown Toronto.
Here you see downtown Toronto, the CN Tower, and the airport as we approach from the west.
---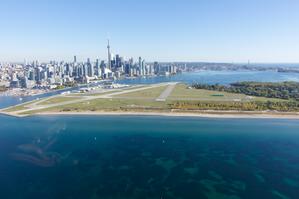 The view as we turn onto base leg for runway 08.
---
Calling Nav Canada to close our flight plan.
---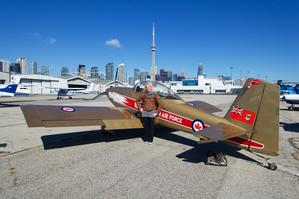 Terry, after a great lunch, ready to head back home.
---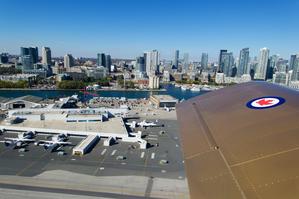 The Porter Airlines terminal, and some of their DeHavilland Dash 8 aircraft, seen shortly after take-off.
---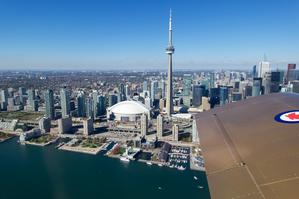 The Rogers Centre and the CN Tower, off our left, just east of the airport.