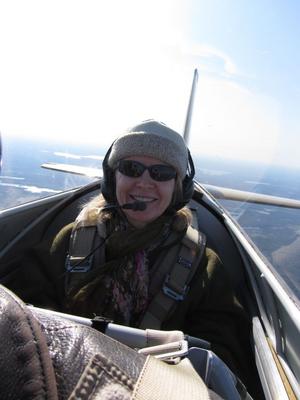 This weekend we managed to jam a trip to Manitowoc, WI to visit Terry's many sisters into our schedule. We got airborne at 0900 on Saturday, flew to Sault Ste. Marie, MI (KANJ) to clear Customs and refuel, then flew to Manitowoc (KMTW). 3:50 total flying time plus 1:22 on the ground (we took longer on the ground in Sault Ste. Marie than expected, as we had to wait in the plane for Customs for 20 minutes). Even with the head winds and long wait for Customs it was still a very quick way to get from home to WI.
Manitowoc's claim to fame is it is where "Sputnik 4" crashed to earth in 1962.
---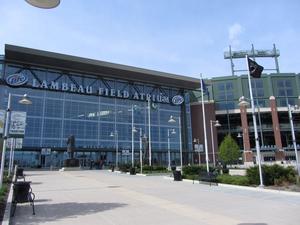 It was a whirlwind two and a half days in WI, complete with a visit to Lambeau Field.
---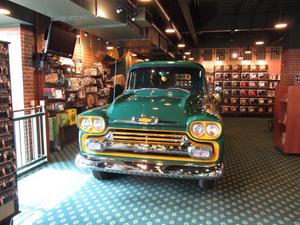 This old Chev pickup truck was found in the Packer Pro Shop at Lambeau Field.
---
We flew back today. The winds were much more favorable on the way home, so the flying time was 3:36. It would have been even less, but we had to fly an instrument approach in Smiths Falls due to low ceilings. We broke out of the cloud about 250 ft above the minimum descent altitude for the approach - Terry was very, very happy to see the runway :)
The big lesson learned on this trip was that I need to find a way to insulate the passenger footwells. It was quite cold on Saturday, with the temperatures at altitude well below standard temperature. The floor and footwells are bare aluminum sheet, and the air below the floor was quite cold, which lead to cold feet and an unhappy wife.
I used ForeFlight and the Dual GPS again, and was once again very happy with the combination.