We had the first big snow storm of the season on Friday & Saturday. The Environment Canada climate data from the Ottawa airport shows 46 cm (18 inches) of snow from the storm, based on the change in the reported "snow on ground". My best guess from our back yard is 15".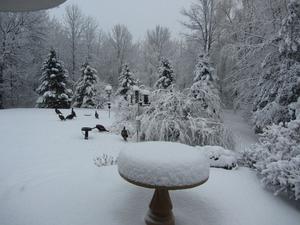 This back yard shot was taken early Friday morning. We got at several inches more snow afterwards.

---
Front yard shot, mid day on Friday. After taking this shot Terry and I spent an hour knocking the heavy snow off the branches of all our evergreen trees, to minimize the damage. It was a good thing we did that, as several neighbours have trees with broken branches, but I think ours came through pretty much unscathed.

---
The slow moving storm had finally passed through by Monday, so I went to the airport to clear the snow from the hangar to the taxiway, and hopefully go flying. I was very happy to see that Smiths Falls had received less than half as much snow as Ottawa. And I was even happier to see that Ron T., the hangar owner, had cleared the snow the day before. I had to clear off what had blown in overnight, but it was a much smaller job than I had expected.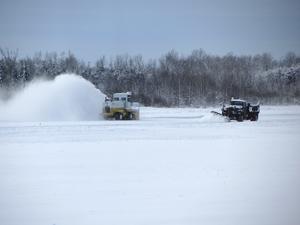 The Smiths Falls Flying Club snow clearing crew were busy getting the airport cleaned off, so I had to wait until mid afternoon before I could go flying.

---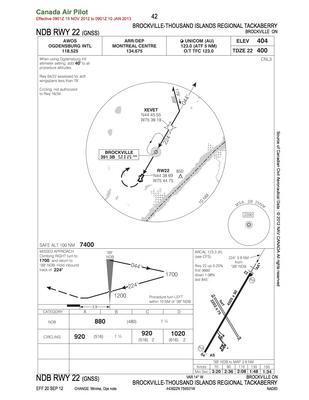 I did an hour of engine break-in, and used some of that time to study how the Garmin GNS–430W handled holding patterns that weren't direct entry. I flew the NDB RWY 22 approach at Brockville, followed by the missed approach holding pattern.

---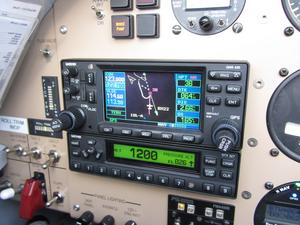 The GNS–430 provided roll steering commands to the autopilot for a nice parallel hold entry. It also provided a useful dotted line depiction of its planned ground track for the holding pattern entry.